TFC Title Loans (Trading Financial Credit)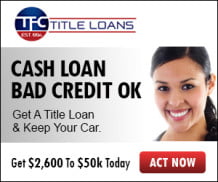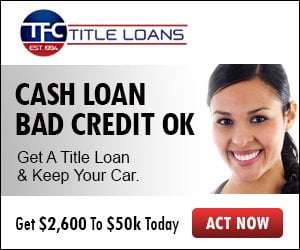 Direct Lender
Trading Financial Credit, LLC. (TFC) also known as TFC title loans, has been providing car title loans for over 20 years, Established in 1994 and headquartered in Los Angeles, California.
TFC is a licensed auto title loan lender, servicing the residents of California, New Mexico, and Arizona. The company has multiple store locations in the three states, where it is licensed to operate.
States Serviced by Trading Financial Credit
The states serviced may change without prior notice, visit the lender's website for up to date information.
California
Arizona
New Mexico