Direct Personal Loan Lenders & Lending Platforms In Alaska
Upgrade
Upgrade is an online lending platform, offers access to personal loans in Alaska through partnered lenders, banks, and financial institutions. All loans obtained through Upgrade are underwritten, approved, and financed by its lending partners.

Company Name:- Upgrade
Loan Type:- Personal Loans
State:- Alaska
Serviced As:- Lending Platform
Minimum Amount:- $1,000
Maximum Amount:- Up to $50,000
Loan Term:- 24 to 84* months
Origination Fee :- 2.9% to 8%* (Deducted from the loan proceeds)
Credit Score :- 620 or above
Funding Time:- 1 to 2 business days*
APR range:- 5.94%-35.97%* (APR) varies based on credit score, credit history, loan term, loan amount and other factors.
Fees:- No fee or penalties for repaying a loan early
Late payment fees may apply
Requirements:- 18+ in Alaska, verifiable regular source of income, active bank account, valid email & contact number, United States permanent citizen or resident
UpStart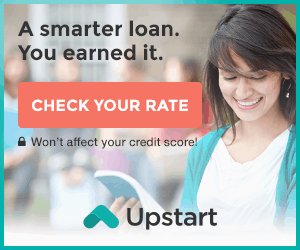 UpStart is an artificial intelligence-driven online lending platform, provides access to online personal loans in Alaska. All loans obtained through UpStart in Alaska are made by the bank that Upstart has partnered with.

Company Name:- Upstart
Loan Type:- Online Personal Loans
State:- Alaska
Serviced As:- Online Lending Platform
Minimum Amount:- $1,000
Maximum Amount:- $50,000
Loan Term:- 3 and 5 year terms*
Origination Fee :- 0% – 8%* (Deducted from the loan proceeds)
Credit Score :- 580 or above
Funding Time:- Up to 3 business days*
APR range:- 6.76% – 35.99%* (APR) varies on credit score, credit usage, loan duration & amount.
Fees:- Pay off the loan in part or in full at any time with no prepayment fee
Late payment fee and ACH return fee may apply
Requirements:- 18 years old or older, SSN, have a full-time job with a steady income source, an active bank account with routing number, valid email address, U.S citizen, or a permanent resident currently residing in the U.S, and a valid contact number
SoFi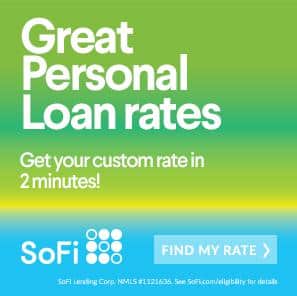 Social Finance(SOFI) is a peer-to-peer licensed lender that offers access to unsecured personal loans online in Alaska and maintains high regulatory and compliance standards.

Company Name:- SoFi
Loan Type:- Long-Term Personal Loans Online
State:- Alaska
Serviced As:- State Licensed Direct Lender
Minimum Amount:- $5,000
Maximum Amount:- $100,000
Loan Term:- 2 to 7 years term*
Origination Fee :- No Origination Fees
Credit Score :- 640 or above
Funding Time:- Up to 3 business days*
APR range:- 4.99% up to 19.63% Fixed Rates (with AutoPay) (APR) varies based on loan term and amount
Fees:- No prepayment fees on early payments
No hidden fees, No late Fees*
Requirements:- Be at least 18 years of age, US citizen, permanent resident or visa holder, responsible financial history, employed with a steady income or regular income from other sources, active contact number, valid email address
Lending Point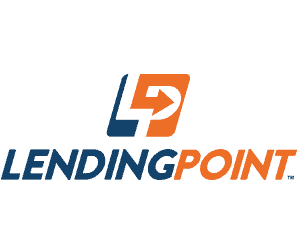 Lending Point operates as a direct licensed lender in certain states, offers access to affordable personal loans in Alaska. Loans made in Alaska are funded by one of the partnered several lenders or FinWise Bank, a Utah-chartered bank member FDIC.

Company Name:- Lending Point
Loan Type:- Unsecured Personal Loans Online
State:- Alaska
Serviced As:- Loan Servicer
Minimum Amount:- $2,000
Maximum Amount:- $36,500
Loan Term:- 24 to 60 months
Origination Fee :- 0 -6 %* (Included in your total loan amount)
Credit Score :- 600 or above
Funding Time:- Up to 4 business days*
APR range:- 9.99% to 35.99%* (APR) varies depending on credit history, income, loan term, loan amount and other factors
Fees:- No charge on extra payments or No loan prepayment penalties
Requirements:- 18 yrs or older in Alaska, government-issued photo ID, SSN, verifiable monthly income source, active personal banking account, valid phone & email
Avant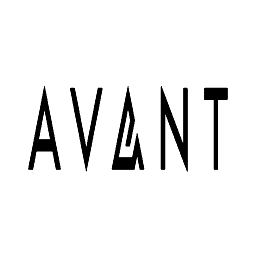 Avant is a lending platform, offers access to online personal loans in Alaska. All Avant branded credit products are issued by WebBank, a Utah-chartered industrial bank member FDIC and will be serviced by Avant.

Company Name:- Avant
Loan Type:- Personal Loans Online
State:- Alaska
Serviced As:- Lending Platform
Minimum Amount:- $2,000
Maximum Amount:- $35000
Loan Term:- 24 Months to 60 months
Administration Fee:- Up to 4.75% (Deducted from the loan proceeds)
Credit Score :- 580 or above
Funding Time:- As early as next business day*
APR range:- 9.95%-35.99%* (APR) varies based on credit history, income, loan duration & amount and other debt obligations
Fees:- Late Fees and Dishonored Payment Fees may apply and may vary by the state laws
Requirements:- 18 yrs of age, valid government-issued ID, residence proof, pay stubs, active banking account, recent bank statements, contact number and valid email
---