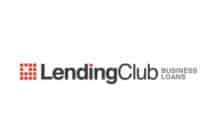 Peer to Peer Lender
Lending Club is a peer to peer online lending platform, which provides personal loans, small business loans, and business lines of credit to residents in the U.S.
Lending Club is also publicly traded on the NewYork Stock Exchange under the symbol NYSE: LC. Founded in 2007 and headquartered in San Francisco, California. The company also holds an A+ rating with the BBB.
Lending Club offers all it's services online. There is no actual physical branch or infrastructure, like traditional banks or other financial institutions. They use the latest technology to keep the entire process web-based so that they can keep their overhead expenses lower and can focus on delivering excellent customer experience.
The company initially started lending personal loans ranging between $1000 to $40000. In 2014, they officially launched their business loan division offering loans up to 300k to established businesses with fair or better credit
Lending Club Business Loans and Lines of Credit.
Business Loans: –Lending Club is the best place to go when you need a business loan. As the world's largest marketplace online that connects investors and borrowers, Lending Club has transformed the way we think about the banking system. They've made credit more affordable and the thought of investing more rewarding, which is perfect for entrepreneurs looking to expand their small business and need capital, and for investors looking for solid returns on their investments.
Lending Club has no physical branches for in-person visits, and this helps them to save a considerable amount on their operating cost. Unlike traditional banks and other financial lending institutions, which have significant overhead expenses. Lending Club passes on these savings to their borrowers in the form of lower rates as well as to their investors in the form of solid returns!
For small business loans, Lending Club facilitates financing up to $300K at rates starting at only 5.9%. And you can get all of your capital upfront for a range of terms, anywhere from one, two to five years. You can opt for fixed monthly payments, and there are no prepayment penalties if you pay it off before the term ends.
Minimum Requirements to Qualify for a Business Loan or Line of Credit.
Minimum 2 years or more in business.
Minimum $75,000 or more in annual sales.
Minimum 600+ preferred personal credit.
Borrower at least owns 20% of the business.
No tax liens or recent bankruptcies.
At least 18 years old, U.S. citizen or permanent resident.
States Serviced by Lending Club
The states serviced may change without prior notice, visit the lender's website for up to date information.
Small Business Loans
Alabama
Alaska
Arizona
Arkansas
California
Colorado
Connecticut
Delaware
Florida
Georgia
Hawaii
Illinois
Indiana
Kansas
Kentucky
Louisiana
Maryland
Massachusetts
Michigan
Minnesota
Mississippi
Missouri
Montana
Nevada
New Hampshire
New Jersey
New Mexico
New York
North Carolina
Ohio
Oklahoma
Oregon
Pennsylvania
South Carolina
South Dakota
Tennessee
Texas
Utah
Vermont
Virginia
Washington
West Virginia
Wisconsin
Wyoming